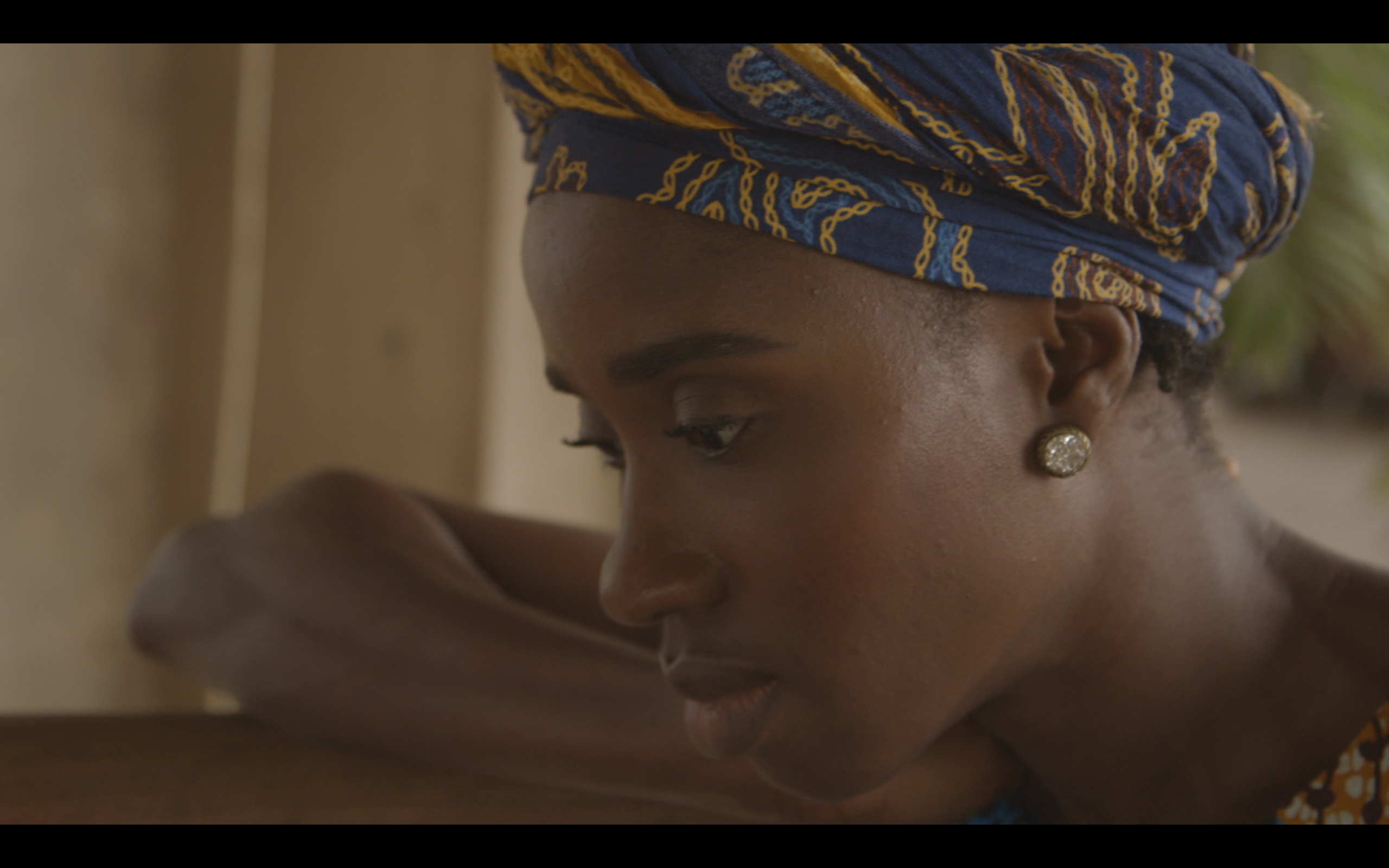 My Stolen Childhood
Award-winning BBC documentary about ritual slavery
"Incredible storytelling…a potent film about wrongdoing"  
Winner: AIB Award for best Human Interest documentary
Shortlisted: Grierson Award
Michelle Obama said that we can't give other people their voices. But we can guide them on how to use their voice for change. I was guided to do just that and encouraged throughout the journey of narrating my own story. Not many of us are able to share our stories to the public. Why? Because of the fear of being misunderstood, fear of not being articulate enough. All of these things hold us back. It is not easy, but every story counts.

Brigitte Sossou Perenyi, presenter of My Stolen Childhood documentary
Brigitte Sossou Perenyi was trafficked from her home in Togo at the age of seven and forced into a form of ritual slavery at a shrine as part of a practice called 'trokosi'. In this emotional and sensitive documentary, Brigitte travelled through Ghana and Togo to find out more about a practice that had robbed her of her family and her childhood.
Watch the full documentary on YouTube (above) or find a short teaser here.
The process
This was a co-production in the truest sense of the word: Brigitte brought her unique life experience and expertise to the subject whilst On Our Radar took responsibility for legal, editorial and technical aspects of the production. Brigitte hadn't previously worked as a presenter, so was coached to report on this legally complex story in a nuanced and balanced way – whilst retaining the rawness and emotion of a very personal journey. Brigitte was heavily involved through every step of the process – from the planning, producing, filming, scripting and editing – and received a media briefing training before the film's transmission so that she could be as prepared as possible for any potential backlash or negative reactions after broadcast.
Read more about Brigitte's perspective on the production process in her blog 'Why my story had to be told in my own words' and in this interview with Impact Africa.
Impact
This film was seen by tens of millions of people worldwide on BBC television channels and watched by almost two million people on YouTube and almost six million on Facebook.
It has been broadcast by fifteen African channels from across the continent and translated into numerous languages.
We delivered social media cut-downs for the BBC and developed this Instagram series using the animations made for the film.
Brigitte was named on the BBC's 100 Women list and has since done numerous radio and TV interviews on the subject. She continues to work as a producer in Ghana.
Partners
This documentary was made for BBC Africa Eye and BBC Our World with funding from the European Journalism Centre and Impact Africa.